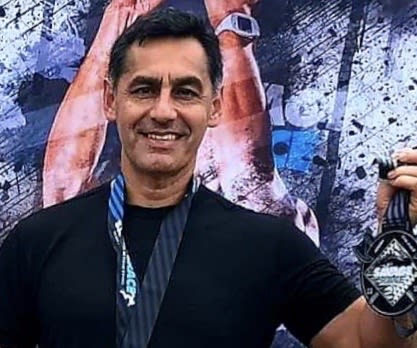 FELIPE SANCHEZ, MS, CES, PES, WLS
Felipe Sanchez is the co-owner and co-manager of Unbound Synergy Fitness.
He owned and managed UNBOUND SYNERGY Fitness Coaching in Pennsylvania in 2014, and successfully managed all day-to-day operations.
Felipe has developed multiple innovative programs including the Octagon Training System, the Zone High Intensity program, Elite Fitness Coaching, CHAOS, Eat to Perform 24-7, Strong Lean & Healthy, I Want My Body Back!!, and more.
Mr. Sanchez received his undergraduate degree in Athletic Training and Exercise Physiology from East Stroudsburg University, and his Master of Science degree from California University of Pennsylvania. He has more than 40 years of experience working with men and women of all fitness levels, athletes and non-athletes. He is a former world class gymnast and recently in November of 2013 he was inducted into East Stroudsburg University Athletic Hall of Fame.